This is our offer to you!
Our employees are our greatest asset, the source to competence and development, a community and affiliation - we want to develop and grow together!
Become Deverything
Collective agreement

To make sure that you, as an employee, feels safe and certain that Deverything always takes care of their employees.

Fixed salary

Whether you are on or in between assignments.

Health insurance

To get easy access to health care, your health is our focus.

Six weeks of vacation

To ensure a healthy work/life balance

Deveryportal

Our benefit portal is filled with offers and benefits.

Workplace pension under ITP1

For a safer future.

Competence development

An individual plan to continue developing your competence.

Wellness grant

Promotes a healthier life - if you feel good at home, you feel good at work and vice versa.

Lifeplan

Lifeplan is an independent pension adviser, who uses scientific models to give you individual advice and analysis.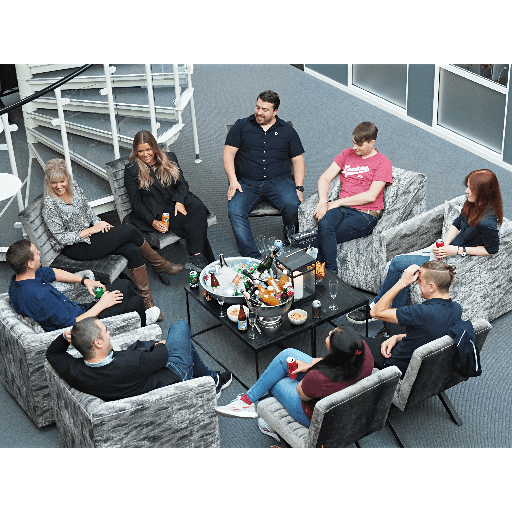 Interested?
If this sounds interesting, don't hesitate to reach out. We would love to meet over a video conference, for a coffee or a lunch.

Culture and philosophy
Our philosophy is based on that all our colleagues should have the best conditions to develop as engineers, both in their professional role and as individuals - to become the best version of themselves.
We make sure that our employees are happy and motivated so that they can focus on their development and practice their profession in the best way possible. To learn and improve our competence we provide the help our employees need to succeed by meeting, talking, laughing and develop together, as a team.